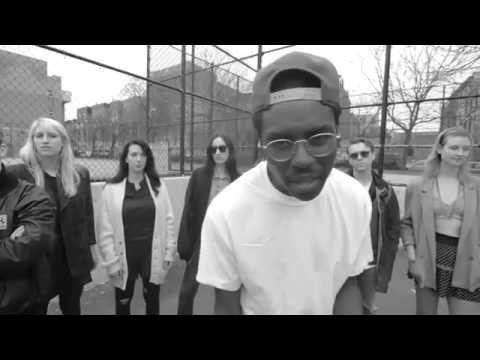 3 tags
SMALL BLACK BRINGS THE BREW.
Are you're waiting for the release of Small Black's forthcoming album, Limits of Desire to drop? This is the summer album we've all been waiting for, the one that inspires long drives, make-out sessions and beach scenes, if only in our minds. Take a deep breath. You've got until May 14th to get your summer on in full effect. In the meantime, you can kill some time and...
4 tags
BURGERLORDS + PIZZAPRAYERS + JEN PELKA = RADIO...
Have you noticed how tight the art/GIF game is on Tumblr? Especially in the food and drink section? (via PizzaPrayers) What I'm really trying to say is check out BurgerLords and Pizza Prayers, the incredible art blogs from a dynamic duo of L.A. natives (and brothers), Max and Fred.  Restaurateurs by day, art  gangsters by night, Max and Fred own The Oinkster (that makes some of the most...
4 tags
7 tags
Food Book Fair Panel! Come Join Us!
Put the iPad away. Walk to your bookshelf. Pick up a book.  Smell it.  O.K. Now you're in the proper mind set for what's in store this weekend.  Also, it would help if you're hanging out in New York. In Brooklyn, to be exact. If you are, indeed, within close proximity to the 11249 zip code, (starting Friday), come to the second annual Food Book Fair, which will be held at...
5 tags
4 tags
Saveur.com's Helen Rosner on U Look Hungry Radio
Let's be honest. Saveur Magazine is an institution. It's my happy place for gorgeous content draped in tradition with heirloom tendencies, jam packed with beautiful swoon worthy food photography, and James Beard Award winning (and worthy) editorial content.  (Kicking photo via Saveur's killer Tumblr blog.) In this current era of a massive digital shift across various mediums and...
3 tags
Jared Leto vs. Tapatío
A wise source just blew my mind on what Jared Leto might be up to these days: OR
5 tags
We Going H.A.M. on Pork Roll.
Texas has beef jerky. Hawaii has SPAM. Louisiana has boudin (and countless other magical meats). New Jersey has pork roll. Yes. Pork roll, also known as "Taylor ham." Have you ever heard of it? Picture a rounded roll of "pork" that arrives in a cotton sack. It's virtually impossible to find outside of the Garden State lines, unless you drive to Philly. According...
12 tags
How to throw a SWAGU party.
First things first. Do you know what swag is? Are you swagged out? In case you were wondering, here's the real talk: swagu goes great on swaghetti.  If you're still scratching your head, check your cultural references over here. You can also listen to this jam and get up to speed with getting swagged out in general.  The evidence below is what happened this past Saturday night as I...
3 tags
Eamon Rockey on U Look Hungry Radio
In the words of Rihanna, pour it up pour it up (or down) on tonight's episode of U Look Hungry radio as I dive into the epicenter of the New York cocktail and beverage scene with my guest, Eamon Rockey. A serious heavyweight champion/tour de force in this industry, Eamon's worked at spots like Eleven Madison Park, Atera and most recently, Aska in Williamsburg, Brooklyn. Tune into U...
3 tags
Made Weekly Meets Radio
Today, I chat with Rachel Crawford, the creator behind Made Weekly, one of the most popular food sites on Tumblr. Here's the deal: five days, five recipes, one ingredient. For those of you who have burned more than an eyebrow off in the process of cooking your mom's favorite recipe, this show's for you. Tune in to the live broadcast today, Thursday March 14th, 2013 at...
3 tags
3 tags
5 tags
A Food Guide to Chicago, with the Help of Some...
I've never been to Chicago. I love rap music. I love to eat. So you can probably imagine how psyched I was to recently discover ThisHeresOverrated, But I love Your City Baby, a rap video based guide to eating in Chicago. Run by an anonymous source that we'll refer to as "Ted Overrated," this dude has a rain main type ability to pinpoint every single food joint located...
7 tags
6 tags
Dead Poets Beef With Mushrooms
What is a mushroom? It's not a plant or an animal. Technically, it's a fungus that produces a fleshy body. This earthly gem's elusive arrival into the woods, cemeteries or unexpected spots (like your front yard) can appear so quickly, so mysteriously, that it's generated seriously opinionated public discussions over the course of the past three hundred years and beyond.  ...
4 tags
Chef Fredrik Berselius of Aska Restaurant + Radio...
Did you read that recent NY Times review about Aska Restaurant, the spot in Williamsburg, Brooklyn that sparkles inside of Kinfolk Studios, the multi-functional art space? It's the place that's dishing up modern Scandinavian style cuisine at a pace and in a style that's breathing new life into Brooklyn's culinary scene, bite for bite. Chef Fredrik Berselius (who previously...
3 tags
Booze & Bison. Party on, Wayne.
B
1 tag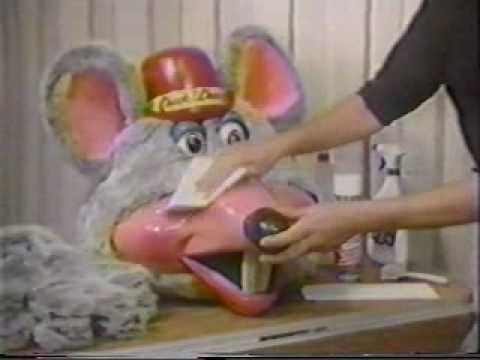 3 tags
Valentines Day Nightmares, Served Straight From...
Ahhh, St. Valentines Day, the moment when Careless Whisper is played on repeat as a clown juggles golden retriever puppies in a field of thorny red roses. Whoops. I'm describing my nightmare from last night. But for many, Valentines Day may include an epic meal at an epic restaurant. Reservations are slim and competed for weeks in advance, gifts are presented (hopefully not inside of the...
4 tags
In cased you missed it, Eater Caught it.
Did you listen to this week's episode of my radio show, "U Look Hungry"? I had the privilege of discussing food justice with legendary food activist and all around badass, LaDonna Redmond, as she prepares for her upcoming talk at TedXManhattan. It's so audibly satisfying, Eater placed it on the top five things you missed on Heritage Radio this week. Increase your...
4 tags
TedX Manhattan on U Look Hungry Radio
The first time that I watched a Ted talk, it felt like grey matter was increasing. Immensely. In fact, an example of one of those ah-ha moments was when I watched this Ted talk by artist Jae Rhim Lee, who would like to create mushroom burial suits for the dead in order to purify/restore the environment surrounding where we lay the dead to rest. Just watch it. I'm pleased to announce that...
4 tags
4 tags
Ryan Sutton on U Look Hungry
                           Ever wonder what it would be like to eat as though your job depended on it? On today's episode of U Look Hungry, I'm joined by Ryan Sutton, Food Critic at Bloomberg News (he's also author to two wonderful Tumblr blogs, The Price Hike & Ryan Sutton is 3.0). Tune in to U Look Hungry live at 6pm (EST) today, Thursday January 31, 2013, as I chat with...
3 tags
If you cut pig out of your diet, try this one....
3 tags
Fort Lean on U Look Hungry Radio
Thursday, I'm joined on U Look Hungry radio by Brooklyn based rock band, Fort Lean. You know, that band the New York Times wrote these words about: "Three or four decades ago, Fort Lean would have been a mainstream success spawning emulators. Nowadays it's a one of one, not that anyone should bother trying to compete." Let's jog your musical memory via their bandcamp...
3 tags
Food Corps on U Look Hungry Radio
Did you know that two-thirds of Americans are overweight or obese? According to the Center for Disease Control and Prevention, over 17% of American children ages 2 to 19 are obese. Since 1980, obesity amongst adolescents nearly tripled.  The worst part is that research shows that we've got "significant racial and ethnic disparities in obesity prevalence among U.S. children and...
1 tag
5 tags
Beast It! Beasts of the Southern Wild, Revisited.
(photo via GQ.com) Early last summer, I had the privilege of sitting down with my friend, Benh Zeitlin, the Director and mastermind behind the film ,"Beasts of the Southern Wild,"  to discuss the background and culture of the Cajun communities (Pointe Au Chien and Isle Saint Charles, Louisiana), where the Bathtub was filmed, for a piece that I wrote for GQ.com. Today's...
5 tags
Toil + Truffle on U Look Hungry Radio
First, it started with pigs.  I'm talking about the art of truffle hunting; the search for those expensive stinky bits of prized fungus.  Pigs have been used as the main detective for locating truffles for hundreds of years. More specifically, sows. Here's why: the truffle generates a steroid identical to a pheromone produced by boars during premating behavior known as...
10 tags
48 Hours in Marfa, Texas.
Have you watched the film, "Giant," featuring our beloved American adonis, James Dean? Did you hear about that art critic turned artist, Donald Judd?  Have you witnessed the Marfa lights? Perhaps you have no idea what I'm talking about. Whatever the case, welcome to Marfa, Texas. Here's what happened in 48 hours over the course of last weekend. If you like, you can...
1 tag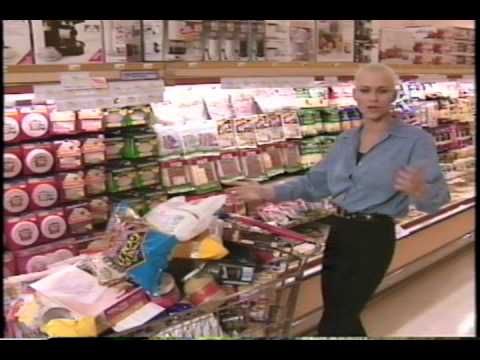 3 tags
The Future Begins in Marfa, Texas.
Dear 2012 humans, The future begins tomorrow, January 1, 2013, in Marfa, Texas. It kicks off with the grand opening of Future Shark Cafeteria & Day Lounge (associated with the wildly delicious food truck, Food Shark.) If you have no idea what I'm talking about, see what I mean right here. In fact, check out this great video on Food Shark and its inventive co-owners/husband &...
2 tags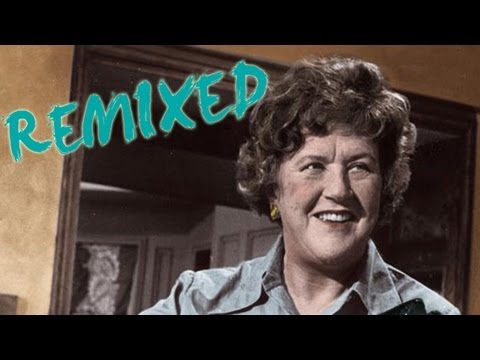 3 tags
Mex in the City on U Look Hungry Radio
According to the Mayan calendar, tomorrow will be my last radio show in existence, if the end of the world begins. Or ends. Or begins.  Let's hope that's not true. In fact, read this and relax a little bit. In the mean time, tune in to my radio show tomorrow, Thursday December 20th, LIVE at 6 pm (EST) to hear me chat with Marina Garcia-Vasquez and Iris Avelar, two of the tour de...
3 tags
Hark Ye Angels & Procrastinators
Dear procrastinators of New York City, If you've fallen into the trap of freaking out about the impending flurry of holiday events (let's not even mention that rumor of the apocalypse coming), the thought of planning dinners, dining and drinks can be exhausting. Don't fret.  Pick up this week's Holiday Issue of Time Out New York.  If your digital heavy, here's the...
5 tags
Gastronomista/Tumblr Food & Drink, "Holiday's On...
Drumroll, please. (Photo via Fashionsmostwanted) Today, Thursday December 13th, 2012 marks a historic day on U Look Hungry radio…  I'm sure you recall that lovely U Look Hungry radio interview (from last summer) with two (out of the four+) tour de forces at Gastronomista? If not, let me jog your memory. We're well underway into the holiday season, which can involve mass...
4 tags
Tchoupitoulas, Revisited.
Remember the time (last February) when I interviewed the lovely Ross brothers on U Look Hungry?  Let me refresh your memory with the lazy help of this link to the episode.  We discussed their Cincinnati to New Orleans By Water Series, their thoughts on contemporary American culture (from observations in their travels and interactions with folks during filming), and why help was needed to...
2 tags
Max Silvestri on U Look Hungry Radio
I'm joined on today's episode of U Look Hungry by Max Silvestri, a NYC based comedian. Perhaps you've watched all of his videos for Details Magazine, "Gabe and Max's Guide to Man Style." My personal favorite is the episode on dining. Or you might have become addicted to his Top Chef recaps on Eater. His Twitter alone has made me spit out my water upon...